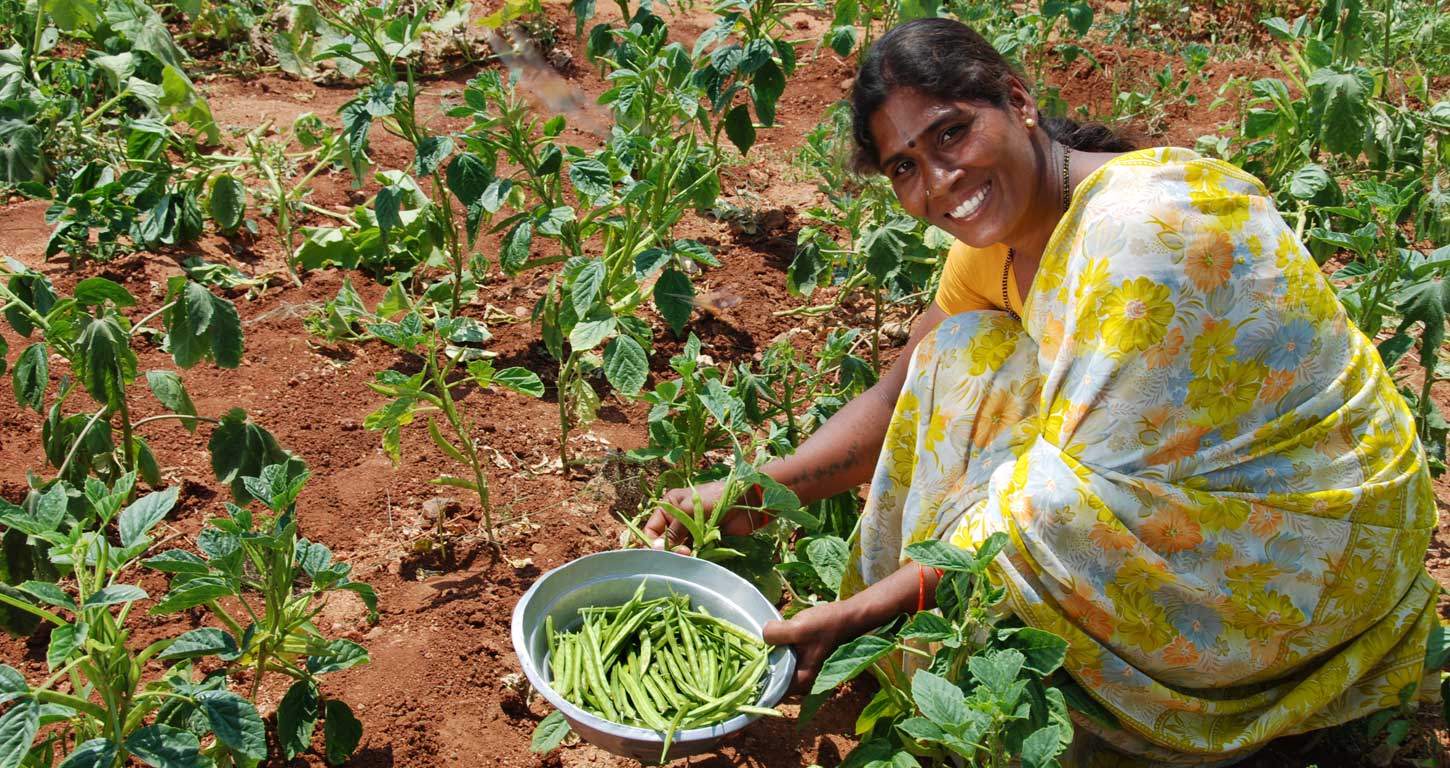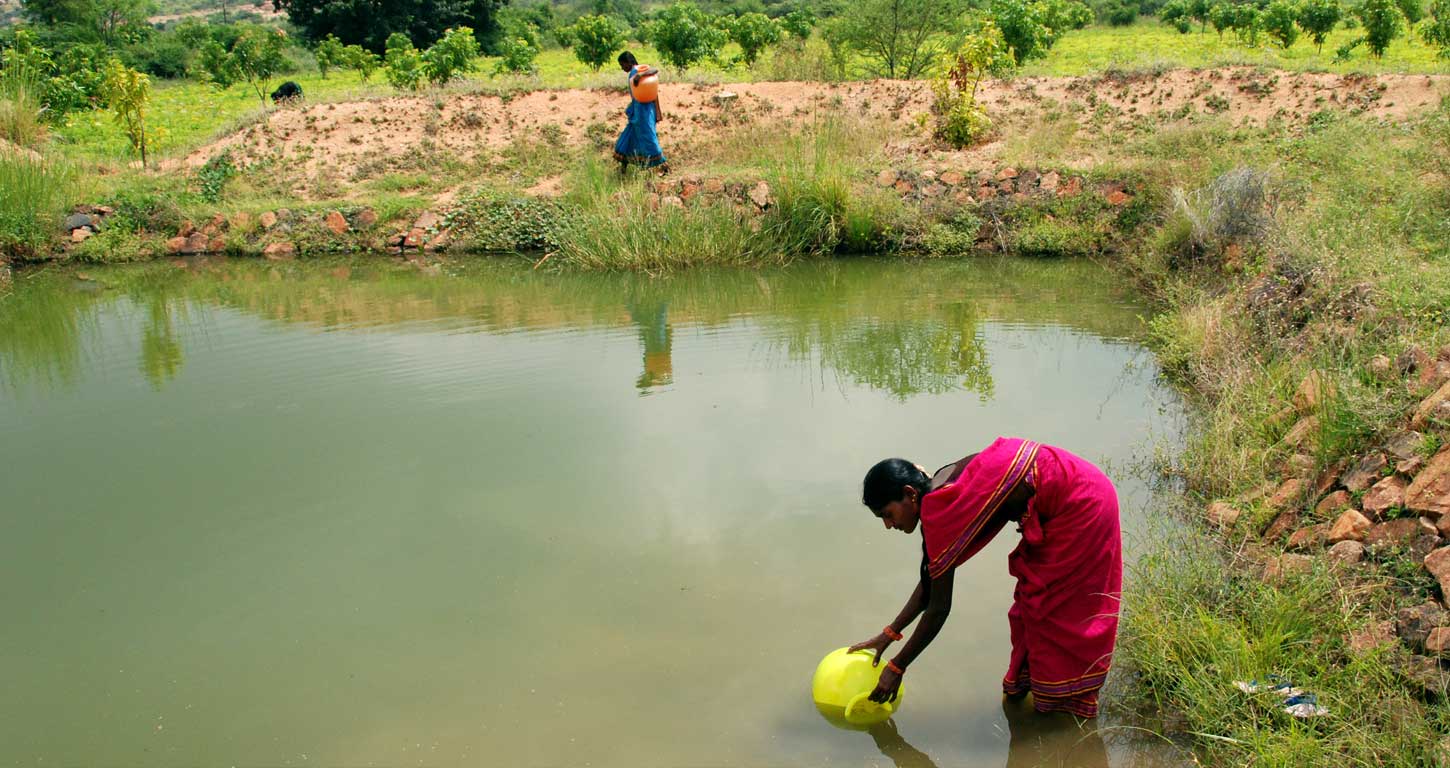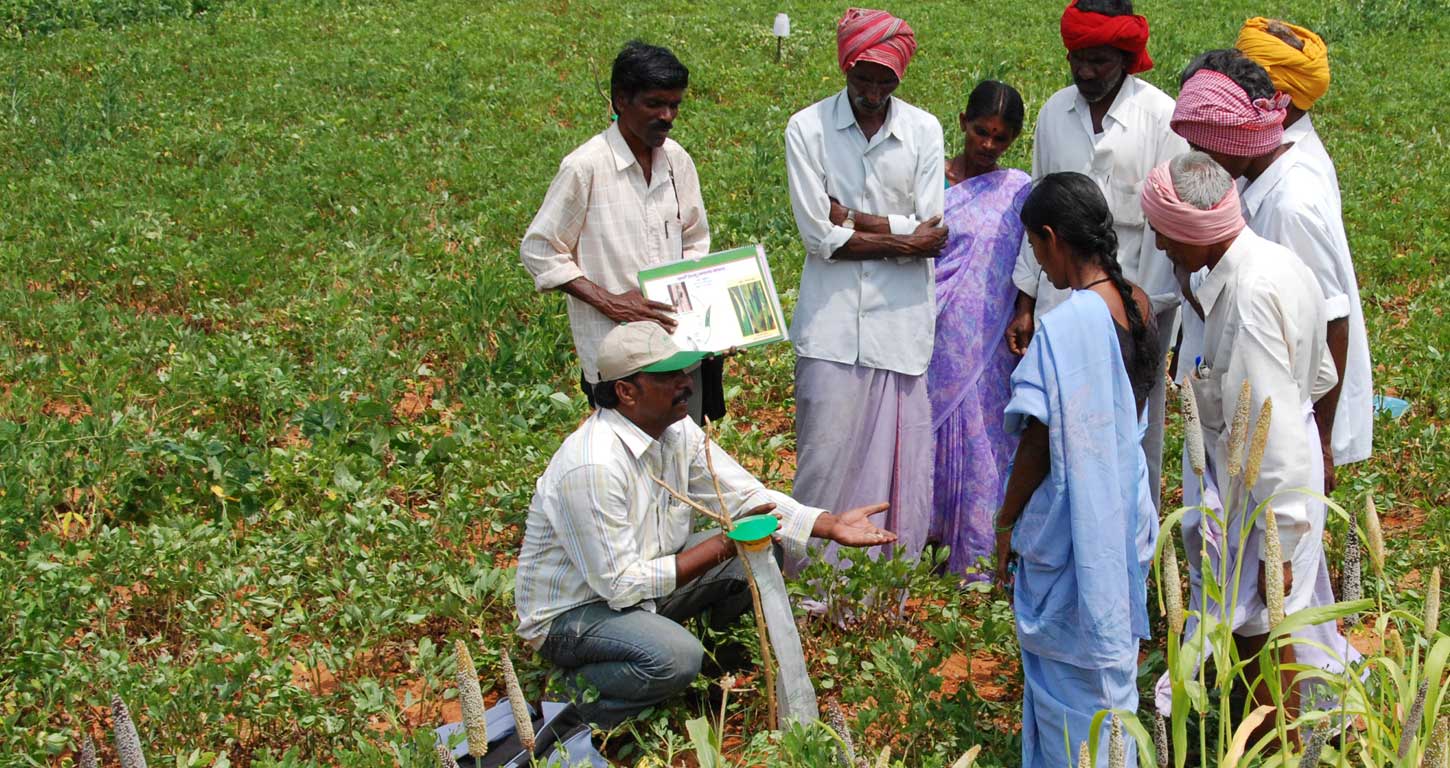 Slide 1
Promoting Drought Resilient Cropping Systems
Promoting Drought Resilient Cropping Systems
Slide 2
Protective irrigation through use of stored rain water
Protective irrigation through use of stored rain water
Slide 3
Organizing farmer field schools
Organizing farmer field schools
Empowering women farmers by strengthening sustainable Women Farmer Producers Organizations (WFPO) as viable business enterprises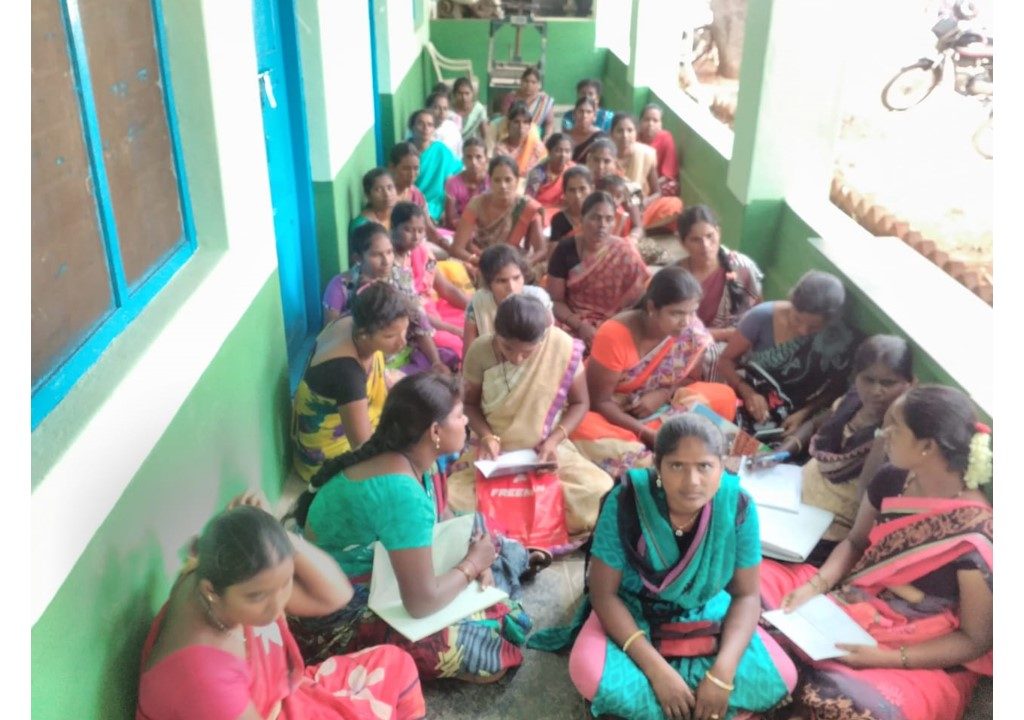 QUOTE: Statement of how the organization Smart and Sustainable Agriculture has influenced his/her life
To Promote and capacitate women farmer producer oganisations (WFPOs) at Panchayat Level through promoting innovations
To Capacitate WFPOs in practicing sustainable agricultural practices and undertaking value chain interventions viz., collective procurement and marketing
To Support and capacitate landless women with supplementary livelihood opportunities
To Support advocacy platforms of women farmers for accessing various services and assertion of their rights as farmers
Achieve Gender Equality through enabling institutional platforms for women in Agriculture
The Food and Agriculture Organization (FAO) estimates that in most developing countries women produce between 60- 80% of the food and are globally responsible for half of the world's food production. In India, around 65.1% of female workers are engaged in agriculture sector as compared to only 49.8% of male workers. Within agriculture, across crops and regions, numerous micro-studies show that there are significantly more women-days that go into farming than men-days. As per the NSSO and Census reports an overwhelming majority of Indian women (60-75%) are involved in the agriculture either as 'cultivators' or 'laborers'. Women's contribution to agriculture, whether it is in subsistence or commercial, when measured in terms of number of tasks performed and time spent, is greater than men. Generally, operations performed by men are those that entail use of machinery and animals. Contrary to this, women always rely on physical labor, which makes their work more arduous and unskilled and therefore less productive. As a result, women are invariably paid lesser wages despite working harder and longer.
Gender discrimination runs deeper at many levels. Though women are involved in every aspect of farm work, they are not considered as farmers. They harvest and process the produce, but men largely control the market and income. Women farmers have limited access to inputs, seeds, credits, and extension services and are not provided adequate support through support systems. These gender differences affect the relative ability of female farmers and entrepreneurs to gain from new economic opportunities, representation and decision making.
In the quest for women farmers 'affirmation on land and farming, a partnership between AEIN , MAS and AF formed under the lead of APMAS, to came together to work for AGEEWA in Dharmavaram Mandal, Anantapur district. After the successful initial grant phase of one year the project has been extended to second phase (2018-21), focusing on empowering women farmers by strengthening sustainable Women Farmer Producers Organizations (WFPO) as viable business enterprises.
Women farmers belonging to small land holding families with special focus on SC, ST and BC communities
Acres of sustainably cultivated land
AF's 100 target households per village have been organised into 4 Sasya Mitra groups (25 households per group) based on a well-established set of criteria:
25 labour dependent households mostly from SC, ST and backward communities.
25 rain dependent farming households exclusively from SC/ST communities.
25 rain dependent farming households owning less than 4 hectares largely from other backward castes.
25 farming households with access to irrigation facilities limited to less than 1 ha.
Among the above categories, high preference is given to single women, women headed and other disadvantage families. Since the SC/ST population is low in comparison to the BC community (18 % as compared to 60 % BC), by default almost all the SC/ST households find inclusion in the target group. Those SC/ST households that do not have land find membership in the labour dependent group.
Sl No

Project Statistics as on 28.02.2019

06

Name of WFPO

Bhumatha Mahila Raithu Uthpatthidaarula Paraspara sahayaka Sahakara Sangham Ltd

11

No. of Farmers paid Membership in WFPO

386

12

No. of Farmers Paid Share Capital in Full (Rs.1000/-)

80

13

No. of Farmers Paid partial share capital (<1000/-)

35

14

Total Share Capital

INR 1,11,300-00

15

Total Membership Amount

INR 42,450-00

16

Red Gram Demonstration Plots

No of Farmers Covered – 26

No of Acres – 26

Variety : LRG52 (Amaravathi) variety Seed

Quantity of Seed : 100 Kgs

17

Contingency Seed Distributed

Crops : Horse Gram and Jowar

Total Seed : 1750 Kgs

No. of Farmers Covered – 91

No. of Acres Covered – 338

18

Support to Landless Women

No of Landless Women Covered – 10

Total Amount : INR 50,000-00

Support to Each Woman : INR 5,000-00

19

National Women Farmers' Day (15th October)

4 Farmers Given Best Woman Farmer by District Collector on 15th October'18

21

Infrastructure Provided to WFPO

Furniture, White Board, Stationery, Name Board, Books for WFPO accounts

22

Capacity Building

2 Programmes covering awareness on FPO Bye Laws, MACS Act, Board of Directors Selction, Mahasabha and Business Planning

23

Mahasabha of WFPO

1st Mahasabha held on 21st February'19 at Dharmapuri village, attended by 130+ women farmers.

26

Training on Dairy Farming

No  of Farmers Covered : 30

Duration of the Programme : 10 days

Topics Covered : Woman Empowerment, Different breeds of Cows, Buffalloes, Goats, Sheep,  Milch animal rearing, Cow Shed Construction, Silage Making, Different methods of feed,  Techniques of milking, Maintenance of shed at the time of milking, Different composting methods

27

Bank Linkage

No. of Farmers Benefitted : 11

Financial Support to Each Farmer : INR 50,000-00

Total Amount Disbursed : INR 5,50,000-00