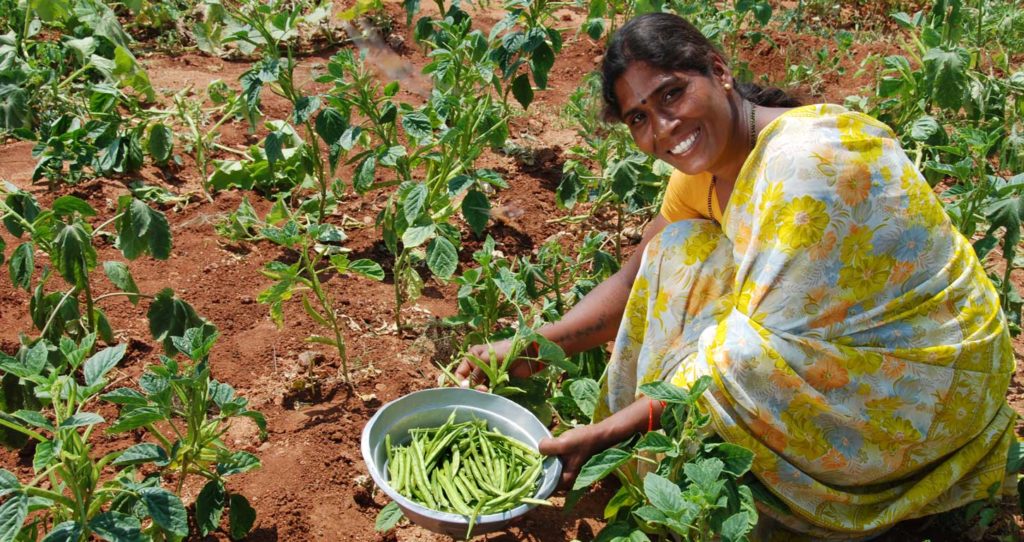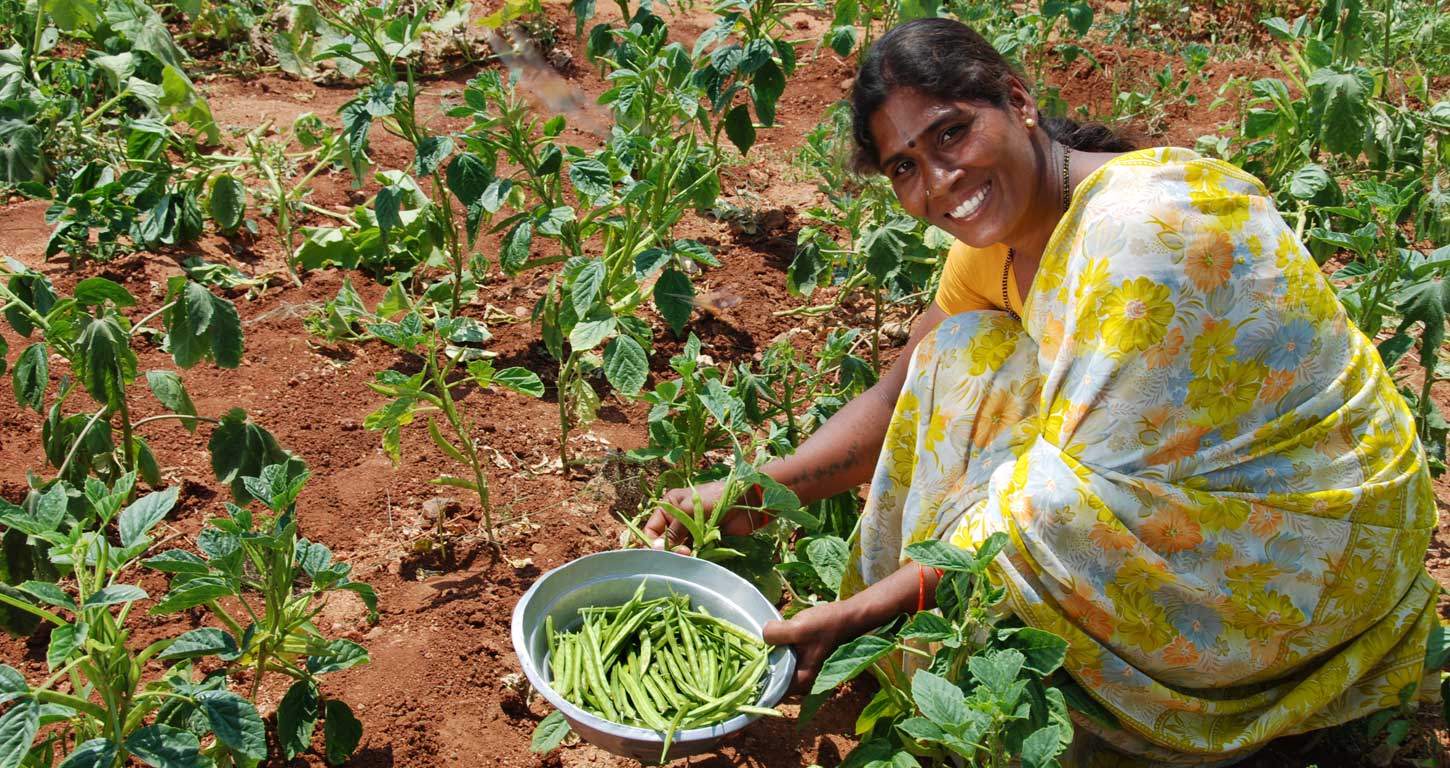 Provide livelihood security for 66000 rural households living under extreme drought situation in 230 villages across 8 mandals of Anantapur.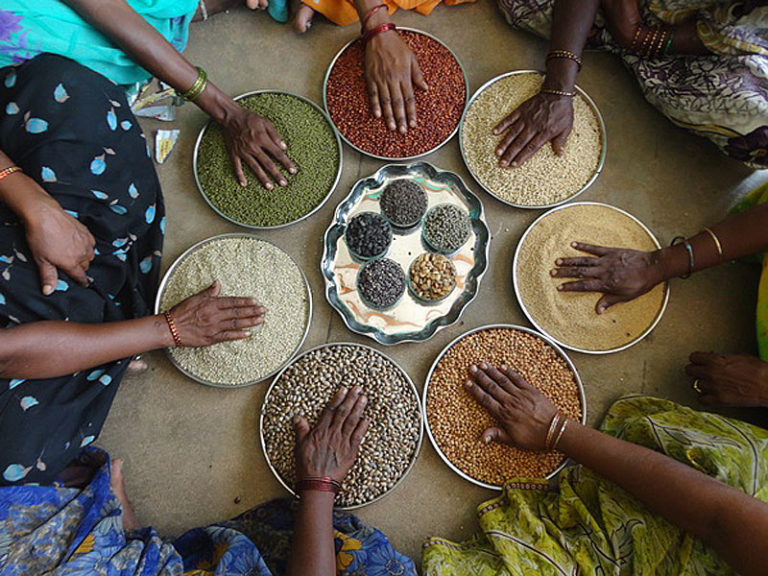 The leadership role of women and socially disadvantaged members (SC/ST/Single women headed households) within the CBO structure is strengthened.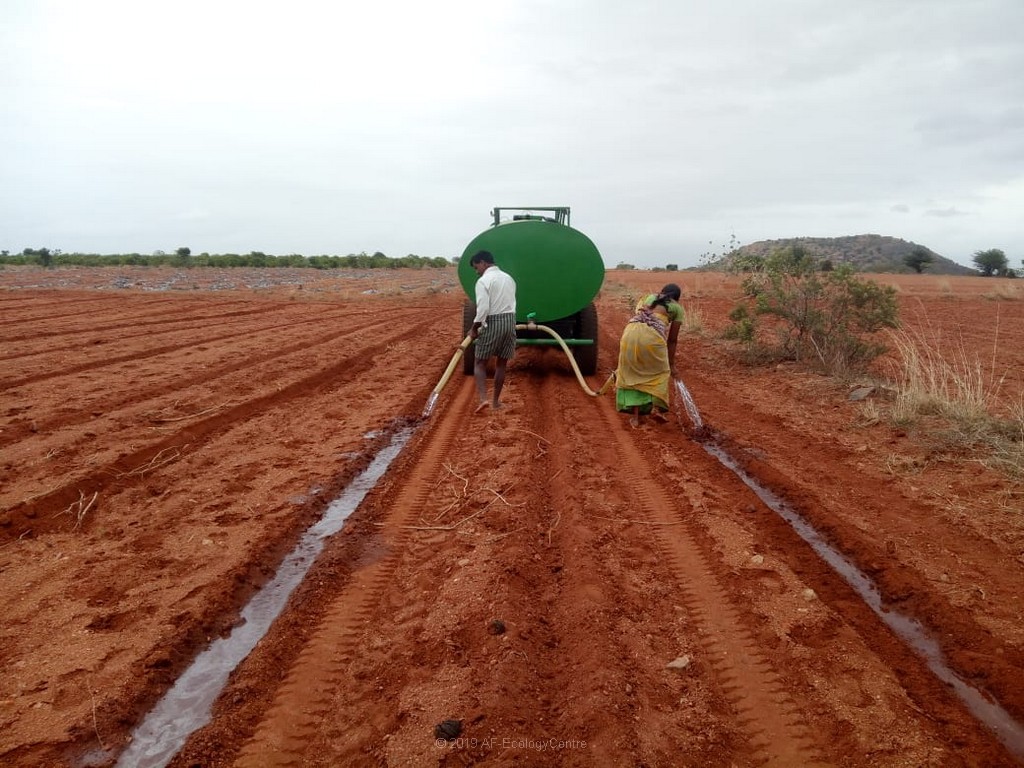 To organise and strengthen groups and federation of rainfed farmers & farm labour, so that they take an active part in the process of their own development.
To promote active women participation and develops women's leadership in their groups and federations.
To promote climate resilient cropping systems and practices which are low cost, low external input & local.
To promote drought mitigation technologies and practices so they they are not affected by droughts.
To promote off-farm, non-farm and skill based employment / self employment, particularly for women and under educated rural youth so that they have stabled income.
The Goal of the project is to achieve a decent livelihood security for rainfed farmers and farm labour in Anantapur District through
a) Promoting and strengthening groups and federations of rainfed farmers / farm labours, so that they play an active role in the process of their development.
b) Developing and promoting Drought Mitigation technologies, cropping systems and farming systems.
c) Promoting ecologically regenerative farming with low external inputs.
d) Promoting diversified livelihood opportunities through off-farm, non-farm, skilled employment or self employment
The average annual rain fall in Anantapur district is 552 mm that again is spread sporadically and erratically. It is one of the most drought affected, poorest and arid districts in the country. This minimal rainfall, for a district with a population of 4.3 million, of which 75% of live in rural areas. Most of them are small and marginal farmers from (Scheduled Cast)SC, (Scheduled Tribe) ST, and (Backward ) BC communities with less than 5 acres of land and dependent on rain-fed farming. As the district frequently, experiences severe drought conditions and repeated crop failures, high distress migration is experienced to cities like Bangalore and Hyderabad to work as unskilled labourers in hotels, construction works, home helpers, etc.
However all Government policies, schemes and subsidies are focused on the green revolution approach of chemical intensive farming systems under irrigation. Neglect of the rain-fed agriculture and the real needs of rain-fed small and marginal farmers is conspicuous even in the popular vocabulary of Government. Illiteracy, social segmentation and the unorganised nature of farming communities has limited their ability to project their real needs and make their voice heard at a policy making level.
On small holdings, farmers opt for mono crop of groundnut (cash crop) anticipating "chances" of getting maximum returns. Favourable policies of crop insurance, input subsidy and seed subsidy for groundnut also contributed to farmers' preference to groundnut. However, this perception has proved to be a myth time and again. Crop failure is more agonizing for farmers growing Groundnut due to high cultivation cost. Crop insurance, input subsidy and seed subsidy are grossly insufficient, leaving the "chance" farmers in deep debt.
AF has been dedicatedly working on public opinion building and policy advocacy through various campaigns, discussions and networking. We have been engaged with multi stakeholders like CBOs, CSOs, NGOs, Govt Officials, Writers, Farmers' Associations, etc. to influence policy makers towards a pro-environment, pro-poor policy for drought mitigation, sustainable agriculture and rural livelihoods. We will continue to act at a Local with focus on policy advocacy and public opinion building for a favourable policy environment at larger level in below intervention areas.
Rural households in 230 villages in 8 mandals in Anantapur district
Rural households in 230 project villages in addition to another 600000 rural households in the district (total of 660000 households) who will benefit from the extensive promotional work that AF does.
There are 752 SMGs (Sasya Mitra Group) functioning in 214 project villages and in rest of the 16 villages Watershed Development Committees (WDCs) are functional. Each SMG consists of 25 members represented by at least 13 women members of the families. Members of each SMG elect Convener and Co-Convener. Convener is woman by default as a policy. Two SMGs in each village are represented by rain fed farmers, one SMG by farmers with irrigated land and one SMG is represented by families which majorly dependent on farm labour. The SMGs are federated at village level as Grama Sasyamitra Samakhya (GSMS). The GSMS are federated at mandal level as Mandal Sasyamitra Samakhya (MSMS). And the MSMSs are federated at project level as Apex Sasyamitra Samakhya (ASMS).
Each SMG meets once in a month to discuss about the implementation of the village level annual plans and programme activities, monthly savings, internal lending of saved money, practice of mutual cooperation, accessing Government Programmes etc. Selection of deserving and eligible beneficiaries for incentive based demonstrations was done by SMGs considering their eligibility, interest & ability in implementation and showcasing the results. Gender & Social equity was ensured during the selection by giving high priority to women, SC/ST/BC communities.
Component / Activitiy

Units

During the

phase 2015-18

During the

Year 2018-19 (As on 31.12.2018)

CBOs

 

 

 

Sasyamitra Groups(SMG)

Groups

809

761

SMG Meetings

Meetings

16711

4950

Savings in SMGs

` in Lakhs

181

151

Grama Sasyamitra Samakhyas (GSMS)

Federations

214

216

GSMS Meetings

Meetings

3828

1441

Mandal Sasyamitra Samakhyas (MSMS)

Federations

8

8

MSMS Meetings

Meetings

184

72

Apex Sasyamitra Samakhya (ASMS)

Federations

1

1

ASMS Meetings

Meetings

8

2

Mandal Mutually Aided Cooperative Societies (MACS)

Cooperatives

8

8

Cumulative Membership fees paid in MACS

` in Lakhs

8.41

8.41

Cumulative paid up Share Capital in MACS

` in Lakhs

21.47

56.67

Drought Mitigation Technologies &Practices

 

 

 

Seed distribution for drought resilient crop

Acres

12719

1325

Farmer Field School

Sessions

1001

344

Back Yard Horticulture and Fruit Plants for Gap Filling

Plants

 

12148

Fodder Development

Acres

831

500

Demonstration of contingency crops

Acres

18819

16167

Protective irrigation

Acres

6035

1471

Cement lined Farm Ponds for surface water harvesting

Farm ponds

249

33

Cycle seeders provided

Seeders

500

346

Three layered seed storage bags provided

Bags

9585

 1739

Back Yard Poultry

Chicks

Families

 

1975

382

Diversified Livelihoods

 

 

 

Women trained on tailoring

Women

628

 

Youth linked to Vocational Training  Institutes

Youth

212

 

Trained women linked to Garment Industry

Women

50

 

Youth participated in job fairs

Youth

561

174

Youth trained on driving (LMV & HMV)

Youth

 

186

Youth trained on Two Wheeler Mechanism

Youth

 

53

Youth trained on Mobile Phone Servicing

Youth

 

44

Women trained on three wheeler driving

Women

 

83

Promoting women micro entrepreneurs

Women

36

 

Number of women & youth employed

Numbers

526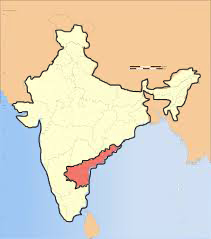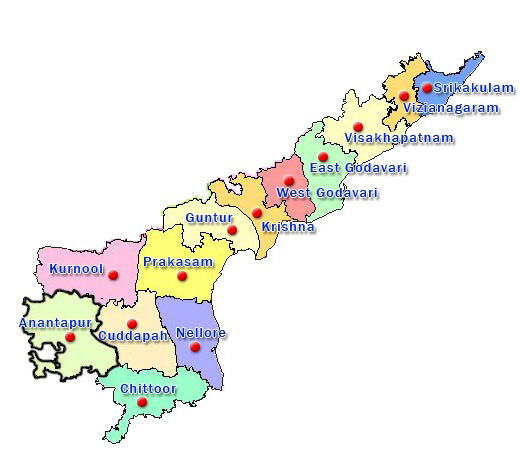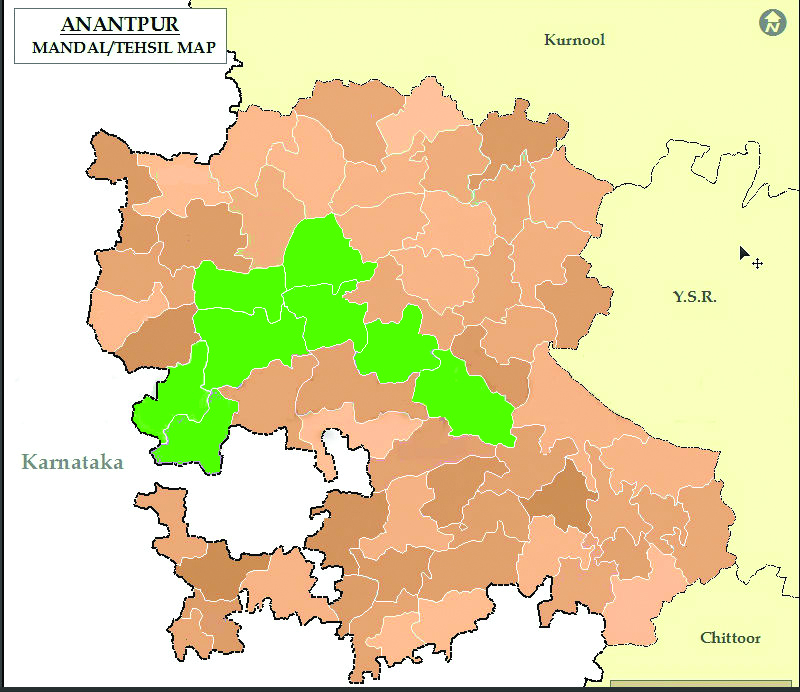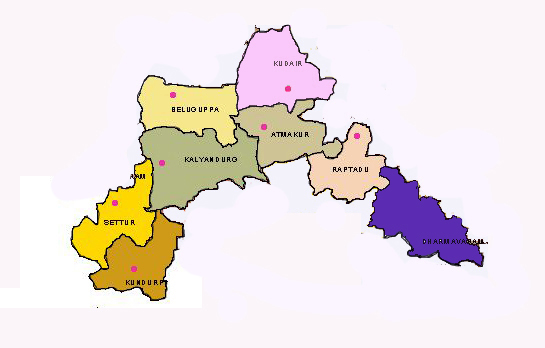 Kalyandurg
Beluguppa
Kudair
Atmakur
Rapthadu
Dharmavaram
Settur
Kundurpi
Associate Organisations / Donors