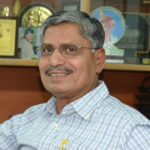 1. PERSONAL DETAILS :
| | | |
| --- | --- | --- |
| Name |   | Dr. Y.V. Malla Reddy, |
| Occupation |   | Social Work (Rural Development) |
| Age & Date of Birth |   | 62 Years  :  01-07-1954 |
| Place of Birth |   | Neerukuntlapalli, Gandlapenta Mandal, Anantapur District. |
| Academic Qualification |   | M.B.A. (U.K).,  Ph.D. in Management (SKU) |
2. WORK EXPERIENCE & PRESENT WORK
Worked for 42 years in a large and reputed voluntary organization i.e., Rural Development Trust (RDT) and its autonomous sister organization Accion Fraterna Ecology Centre.  Both the organization were founded by Late Father Vincent Ferrer an eminent social worker. For the past 15 years, working as Director of Accion Fraterna Ecology Centre.  The present work involves working with about 60000 farmers, landless and other communities, covering 235 villages in Anantapur district. Anantapur is one of the most challenging districts as it is the second lowest rainfall district in India and chronically drought-prone and most backward in South India.
The present focus of work is on drought mitigation revitalizing rainfed agriculture and combating desertification through Participatory Watershed Development, mitigation of Climate Change, promoting Sustainable Agriculture & Diversified Rural Livelihoods in order to create livelihood security and food & nutritional security for rural communities.
3. FULLBRIGHT FELLOW:
Fulbright Fellow (2006), IAELP ( Indo American Environmental Leadership Programme) on agriculture and drought management in USA.  Studied Drought Management strategies in USA for 3 months, attached to National Drought Management Centre, NEBRASKA University, Lincoln and visited several other universities in USA to study drought management.
4. Family status:                                    
Married to Ms.Doreen Reddy.  Ms. Doreen Reddy has been also working in RDT for the past 40 years.  At present she is working as Director of Women sector in RDT.   Her work involves integrated development of women, particularly dalits, tribals, BCs and deserted women, covering all villages of Anantapur district.  Our only son Bharath and his wife Sandhya are working in private sector in Bangalore.
5. AREAS of Experience:           
Work experience at various levels, starting from grass root level as a Community Organizer (in 1974) to the present position of Director, AF Ecology Centre.
Involved in many sectors of rural development like ecology & environment, climate change, agriculture, poverty alleviation, women's development, children education, community health etc. For the past 25 years, he has been combining rural employment with participatory watershed development, natural resource management agriculture and drought management. AF Ecology Centre under his leadership has made an outstanding contribution to watershed development in Anantapur District.  And played an important contribution in shaping policies at both State and Central Government level with regard to rural development, agriculture, watershed development, employment guarantee, groundwater management etc.
Having also vast experience in Human Resource Development, Organisation Development, work design, participatory planning and management etc.
6. INTERNATIONAL EXPOSURE :
He has travelled extensively to 25 countries and participated in more than 20 International conferences and workshops related to poverty reduction, environment, water issues, watershed development, climate change and agriculture and eloquently voiced the problems of farmers of Anantapur, poverty, drought desertification and agriculture crises.
7. Membership IN important POLICY AND ADVISORY BODIES :
Member –    Commission on Farmers Welfare, Govt. of Andhra Pradesh (2004), a 13 member commission, comprising National level experts on farmers crises agriculture and distress, headed by Dr. Jayathi Ghosh, set up to study the causes for distress of farmers and to recommend policy initiatives to address the farmers distress.
Member – A.P. Water Conservation Mission (2000-2004). Comprising National level experts on water issues and headed by Honorable Chief Minister of Andhra Pradesh.  – A policy Advisory Body on Water Management Policies to the Government of Andhra Pradesh.
Director (2003-06) on the Board of Directors, Sree Ananta Grameena Bank (now Andhra Pragathi Grameena Bank (APGB), Anantapur, a Regional Rural Bank, sponsored by Syndicate Bank.
Member (1998-02) – AP State Level Watershed Advisory Committee, An advisory body set-up by Govt. of A.P. on Watershed Development Programmes.
Member (2003-07) – NABARD State Level Watershed Consultative Committee of National Watershed Development Fund.
Director (2000-2006) – Anantha Grameena Bank, Anantapur, appointed by Ministry of Finance, Govt. of India 
Member (2019) – Andhra Pradesh State Agriculture Mission appointed by Sri Y.S.Jagan Mohan Reddy, Chief Minister of Andhra Pradesh.
8. AWARDS & APPRECIATION
                1. International Level: International Status Award for Intellectual Development
Individual contribution for International Integration in 2013 by Global Achievers Foundation, New Delhi, presented in Bangkok, Thailand.
                2. National level
KRISHI SAHYOG SAMMAN, (Runner-up) by INDIA AGRI AWARDS, Mahindra & Mahindra company in the year 2011.  
EXCELLENCE AWARD FOR NATIONAL SOCIAL ACTIVITY (2012) by Global Achievers Foundation, New Delhi
                3. GOVT. OF ANDHRA PRADESH LEVEL
JALAMITRA  AWARD and Gold Medal & Rs. 50,000/- (2003)
                The Govt. of A.P awarded JALMITRA AWARD, Comprising a Gold Medal and Rs. 50,000 cash in      the year 2003.
                4. Anantha animuthyamu
An honour given to persons who have made an outstanding contribution to the development by Sahithi Gagan Mahal Trust, Penukonda
                5.Anantapur District Level
    CERTIFICATES OF OUT STANDING CONTRIBUTION (in several years) by Anantapur District Collector on Independence Day and Republic Days.
      9. BOOK Published:  Anantha prasthanam (2007)
Written a number of short articles on the issues of rural development, drought, agriculture, poverty etc., are published in a book titled "Anantha Prasthanam" in Telugu.
10. other articles:
Has authored a number of articles, particularly on issues of drought, agriculture, rural development, watershed development etc.